I've just been debited twice for the same service
I've just been debited twice for the same service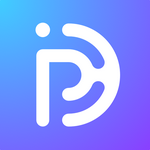 Updated by l'équipe PulseHeberg
Problem encountered
You have been debited twice at several days interval on your PayPal account for the renewal of one of your services.
Cause
The pre-approved PayPal payment works like a scheduled bank transfer, our system does not know when the payment will be initiated and if it will be.
Our system therefore sends payment reminders while waiting for the payment to be confirmed. Therefore you may have mistakenly set up a second pre-approved payment or made a manual payment before the automatic payment is initiated by PayPal.
Solution
You must manually cancel the pre-approved payment you have overpaid from your PayPal account by following this procedure from Paypal.com :
Go to Settings.
Click on Payments.
Click on Manage Pre-Approved Payments.
Use the filter to select PulseHeberg Group (or PulseHeberg) and then click Cancel.
Click Yes to confirm your request.
The overpayment is automatically credited to your PulseHeberg account and can be used for future orders. If you would like a refund of the overpayment, please contact our support.