Merger of PulseHeberg and PulseBox customer area
Merger of PulseHeberg and PulseBox customer area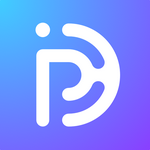 Updated by l'équipe PulseHeberg
Since December 24th, 2020, PulseBox services management has been carried out from the PulseHeberg manager. This merger will allow customers with PulseHeberg and PulseBox services to centralize all their service management, billing management and support requests in one single place.
As of this date, customers must log on to https://manager.pulseheberg.com/ to manage their dedicated server.
If you are already a PulseHeberg customer
Your dedicated server(s) will be added to your PulseHeberg customer area if it has the same email address.
If you were only a PulseBox customer
During the migration process our team opened an account at PulseHeberg.com for you, you should normally have received your new customer area access by email.
If this is not the case, please contact our support team.