What payment methods do we accept ?
What payment methods do we accept ?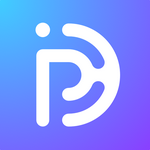 Updated by l'équipe PulseHeberg
We accept the following payment methods :
PayPal
Credit & Debit Cards (CB, Visa, MasterCard and American Express)
Crypto-money (Bitcoin, Bitcoin Cash, Dai, Dogecoin, Ethereum and Litecoin)
SEPA Debit
The SEPA direct debit is only available for renewals, after editing the mandate it is activated manually on request to the billing support.
If you are an administration or an organization that cannot make an electronic payment you can contact our support to make an annual payment by
Bank Transfer
Administrative Mandate
Chorus Pro
Some specific debit cards (such as vPay and Maestro) can only be used via PayPal at this time.