What payment methods do we accept ?
What payment methods do we accept ?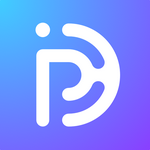 Updated by l'équipe PulseHeberg
Classic payment methods
The following payment methods are offered by default to all our customers, and are available immediately when ordering or renewing a service:
PayPal
Credit & Debit Cards (CB, Visa, MasterCard and American Express)
Crypto-money (Bitcoin, Bitcoin Cash, Dai, Dogecoin, Ethereum and Litecoin)
Crypto-money payment is not available for dedicated servers.
Additional payment methods
If you are unable to pay your invoice via one of our conventional payment methods, we can offer you additional payment methods, details of which are given below:
SEPA Direct Debit:
We can offer payment of invoices via SEPA direct debit, upon request to our technical support.
Please note that this payment method is slow (payment confirmation takes place 5 to 10 days after the direct debit is triggered), and can therefore only be used for service renewals, and on condition that it is activated before the renewal invoice is generated (15 days before the service expires). No additional fees are charged for this payment method.
Payment via bank transfer
We can offer, exceptionally, payment via bank transfer. In this type of situation, we invite you to contact our technical support to obtain the payment details (bank account details). Please note that manual processing fees may be applied to this payment method, so we invite you to use direct debit instead, or one of the classic payment methods proposed at the beginning of this article. The processing time of a bank transfer is about 5 days, so it is imperative to make the payment at least 5 days before the due date of your invoice, in order to avoid any suspension of the service concerned.
Administrative mandate / Chorus Pro
If you are a government institution, and you do not have the possibility to pay via a traditional payment method, or via direct debit, we are able to offer payment via Mandat Administratif / Chorus Pro. You just need to contact our technical support to obtain the necessary details to set up this payment method.
Please note that this payment method can require long processing times (sometimes several weeks), and that it is therefore strongly recommended to plan these payments in advance. This service is only available for annual payments or renewals.